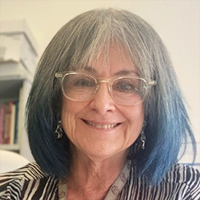 Associate Professor Gayle Fischer
Sydney Medical School
The University of Sydney
Gayle Fischer is a dermatologist with a special interest in vulvovaginal skin disease. She has been working and researching in this field for over 20 years and holds a Doctor of Medicine degree from the University of Sydney for her thesis "Vulval disease in children and adults".
Concurrently she has subspecialised in paediatric dermatology and was a Visiting Medical Officer at the Children's Hospital at Westmead from 1991 to 2011. She continues her work in this area at The Royal North Shore Hospital.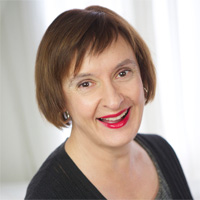 Dr Jennifer Bradford
Conjoint Senior Lecturer
The University of Western Sydney
Jenny Bradford is a gynaecologist who now specialises exclusively in vulvo-vaginal disorders and pelvic pain. This commitment came about from her observation that the (then) standard treatments for these conditions were largely ineffective. She has worked for more than twenty years to improve the understanding of, and treatments for, these distressing conditions.
Dr Bradford conducts an outpatient clinic at UWS Blacktown, in order to teach the next generation of gynaecologists.
A/Prof Fischer and Dr Bradford have published many peer-reviewed scholarly articles and have co-authored a textbook "The Vulva: a clinician's practical handbook". (Family Planning Organisation NSW 2010).
About Our Practice
The Centre for Vulvovaginal Disorders is a unique private practice run by a dermatologist (A/Prof Fischer) and a gynaecologist (Dr Bradford) with a focus on vulvovaginal conditions. Our aim is to manage these disorders sensitively and effectively.
We use data built up from our collective 40 years of experience in this field, to further research in this important, but neglected area of medical practice.
We are committed to providing the best possible care in both the private and public sectors, conducting research into vulval disease and providing education and information.
Northern Paediatric Dermatology is run by A/Prof Fischer to provide expert care of children with birthmarks and skin disorders.
Private Practice Locations
North Shore Private Hospital
Westbourne St
St Leonard's 2065
Suite 7, Level 4
Phone: 02 9966 0625
Fax: 02 9460 8779
Postal address:
PO Box 4028
Royal North Shore Hospital LPO
St Leonard's NSW 2065
Public Outpatient Clinics
A/Prof Fischer
Vulval Disease Clinic
Ground Floor
Main Building
Royal North Shore Hospital
St Leonard's 2065
Phone: 02 9463 1400
Paediatric Dermatology Clinic
Level 7
Clinical Services Building
Royal North Shore Hospital
St Leonard's 2065
Phone: 02 9463 2164
Fax: 02 9463 1015
Dr Bradford
Blacktown Hospital Vulvo-Vaginal Clinic
Phone: 02 9881 8000
Fax: 02 8670 7633
Please note: A referral from your general practitioner is necessary for all outpatient clinic appointments.